Facebook updates, tweets, photos, videos, shared content and more. 
Let's face it, being on social media as a small business owner can be exhausting! It takes time and engagement to get the MAX out of your social media accounts. You need content to share and talk about, someone to chat with and help your prospective clients who are on social media, and a plan that delivers results (which means $$$ in your bank account).
Sound like a lot of work? It is… but, luckily, you don't have to do it.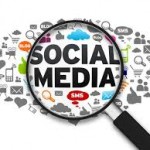 At Leap Frog Design Group we handle all parts of building and maintaining a successful social media marketing plan. We offer many options to our customer to keep costs down while delivery stunning, clear, money-making campaigns that utilize all your content across all platforms so you'll get the most bang for your buck. Our team specializes in MAKING SURE YOUR CUSTOMERS FIND YOU, stay engaged, and keep coming back for more. and making sure your business has a strong social media-based presents.
Just a few of the services we offer are:
Social Media set-up
Fully-Encompassing Social Media Marketing Plans
Facebook, Twitter, Pintrest, Instagram, and LinkedIn management
On-staff writers & graphic designers to develop unique content your customers will love
Click on the "Contact Us" page to get started with your new Social Media marketing today.
Category: Portfolio