About Us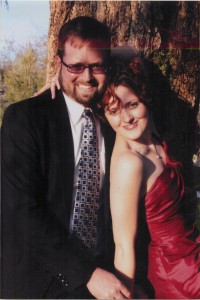 Meet Lee & Sarah Martin…
Lee and Sarah are the creative minds behind Leap Frog Design Group.
Sarah: has been a successful graphic designer for over 9 years creating winning direct-mail packages, logos and digital layouts for a wide variety of clients spanning many different industries. Her background started in Fine Art with a Degree in Sculpture from the University of Arizona.
Sarah's experience stretches from logo design, corporate identity packages, product development, new product launches, packaging, magazine and newsletter design, signage, brochures and book design.
Lee: is the writer of the pair and has been the driving force behind amazing copywriting campaigns. His ability to merge logical facts with action-oriented words helps him to create copy that SELLS and beats the controls.
When Lee and Sarah aren't working up amazing designs and copy they can usually be found roaming around the USA in their travel trailer, hiking, SCUBA diving, painting, glassblowing or eating fantastic food.